The Ever-Changing Role of Police and Public Safety
IACLEA's Summit Series on Shaping the Future of Policing and Public Safety concludes on February 18, 2021, with a discussion on The Ever-Changing Role of Police and Public Safety. Our panel of experts will discuss where policing goes from here. Specifically, they will highlight the culture of police/public safety agencies, hiring, retaining, and promoting more women and people of color, and promising programs and initiatives in policing. Other topics will be added to the conversation based on current events prior to this summit.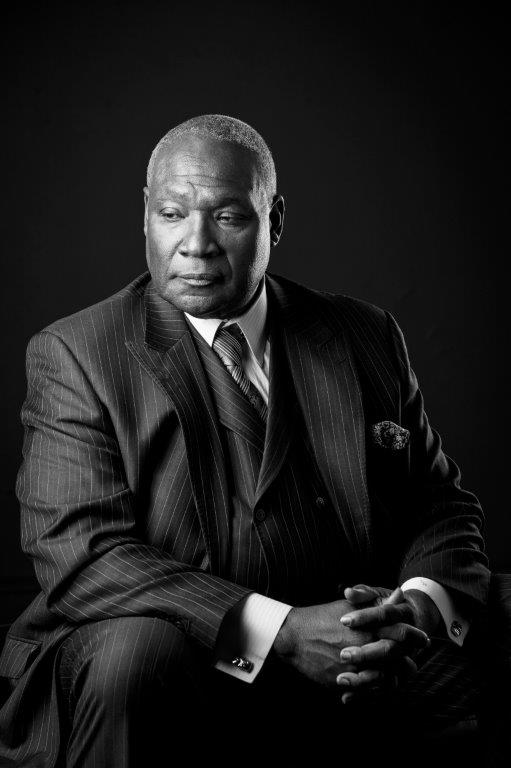 Leonard Hamm
Director of Public Safety at Coppin State University
Leonard Hamm has a law enforcement career that has spanned 41 years. He entered the Baltimore Police Department in January 1974. Mr. Hamm worked in the Patrol Division, Educational and Training Division, Tactical Section, Criminal Investigation Division, Inspectional Services Division, and Office of the Police Commissioner. During an Illustrious career he held the rank of police officer, Sergeant, Lieutenant, Major, Deputy Police Commissioner, and Police Commissioner.
In 1995, Mr. Hamm retired from the Baltimore Police Department as the Commander of the Central Police District and joined the staff of the Downtown Partnership as the Deputy Director of Public Safety. He left the Downtown Partnership in 1997 after being recruited by the then Superintendent of the Baltimore Public School System, the late Mr. Walter Amprey, to lead the public school police department. Under Mr. Hamm's guidance, the school police department became "one of the most professional, efficient, and respected law enforcement agencies in the country," according to the Honorable Elijah E. Cummings; United States Congressman.

Mr. Hamm was recruited by Dr. Earl Richardson, President of Morgan State University, to be that university's Director of Public Safety in June 2001. In 2004, he rejoined the Baltimore Police Department at the request of the then Baltimore Mayor, Martin O' Malley to become the Deputy Police Commissioner of the Operations Bureau. That was the number two position in the department. In November 2004, Mayor O' Malley appointed Mr. Hamm Police Commissioner of Baltimore City. He served with distinction in that position for 3 years.
Currently, Mr. Hamm is the Director of Public Safety at Coppin State University, as well as a professor in the university's Criminal Justice Department. He has authored many articles and papers on law enforcement and public safety. His first book came out in 2015. Mr. Hamm has memberships in many professional , social , and civic organizations. He is a member of his high school Hall of Fame ( Baltimore City College ), a member of his college Hall of Fame ( Philadelphia University ), and a newly inducted member of his childhood community's Hall of Fame ( The Cherry Hill Community ).

He is most proud of his family, his sons, adopted daughters, grandchildren and most of all , his lovely and brilliant wife, Rose.
$i++ ?>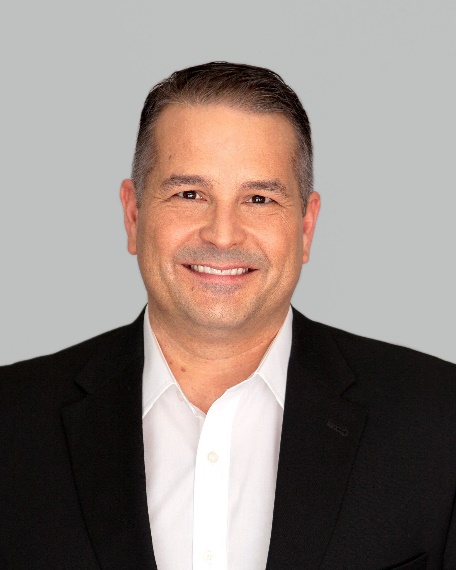 Jason Friedberg
Commercial Head for Education
Genetec
Jason Friedberg is the Commercial Head for Education at Genetec.
With over 20 years of law enforcement and security experience, Jason Friedberg is an established expert in the realm of public safety and security. He previously served as a police chief, sheriff's deputy, emergency manager, and search & rescue team officer.
After retiring from law enforcement, Jason spent the past eight years working in the technology field and joined Genetec in 2017.
$i++ ?>

Janice A. Iwama
Assistant Professor in the Department of Justice, Law & Criminology
American University
Janice A. Iwama is an Assistant Professor in the Department of Justice, Law & Criminology at American University in Washington, D.C. She received her Ph.D. in Criminology and Justice Policy from Northeastern University. Her primary research interests are in the intersection of race, ethnicity, immigration, and crime. With more than 15 years of experience in research, she has worked extensively on projects involving racial disparities, gun violence, and victimization. Currently, she is working on a study as a co-Principal Investigator examining racial disparities in pedestrian and traffic stop data in Douglas County, Kansas. She has previously worked with other law enforcement agencies across the country in applying statistical and analytical methods to help improve our understanding of racial disparities in stop data given recent demographic, political, and social changes. Her work on racial profiling, hate crimes, and gun violence has been highlighted in both national and local news including the Washington Post, Slate Magazine, and Univision.
$i++ ?>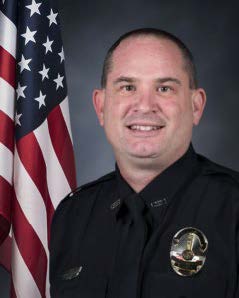 MICHAEL R. NEWTON, Ph.D.
Associate Vice President and Chief of Police
Iowa State University Department of Public Safety
AVP/Chief Michael R. Newton currently leads the Iowa State University (ISU) Department of Public Safety, which includes the police department, parking division, and risk management. Michael began his career at ISU in April of 2017 and was initially an Assistant Vice President and Chief of Police responsible for police and parking. In March of 2019, his role expanded and he became an Associate Vice President and Chief of Police. In addition, Michael is responsible for community engagement and outreach; emergency planning and management; threat assessment and response; and Clery Act compliance. Michael leads a team of over 70 professional staff members and over 50 student staff.
Prior to coming to ISU, Michael led the University of Wisconsin (UW) – Madison Police Department's Field Services Division. This division was responsible for police patrol, security services, health science security, 911 communications, and special events. Michael had been with the department since 1998 and was initially assigned to third shift patrol. In 2002, he went from third shift patrol to the department's Court Services Officer position. In this position, Michael was the department's liaison to the Dane County District Attorney's Office. In 2003, he was promoted to sergeant and began working in a new department division called Planning and Development. Michael was assigned as the sergeant of that new unit, which was responsible for all emergency management activities on campus. Michael remained in this position until 2007, when he went back to third shift patrol, leading a shift of police and security officers. In 2008, Michael was promoted to lieutenant and returned to the department's Emergency Management Unit. In 2010, he was promoted to captain and was assigned to lead the Planning and Development Division (Emergency Management and Infrastructure Security). In 2013, Michael was assigned to lead the Field Services Division.
Michael has a strong work ethic and is dedicated to making improvements within the agency and community. Michael has extensive experience working on crowd management issues in areas of October 2020 special events and also protests. Michael worked for over 30 days in the interior branch at the Wisconsin State Capitol during the 2011 Capitol Protests related to Wisconsin Act 10. Michael likes to be involved in the community. Michael is currently on the board of directors for the National Alliance on Mental Illness – Iowa. NAMI Wisconsin awarded Michael Crisis Intervention Team (CIT) Officer of the year in 2016. NAMI – Dane County recognized him as CIT officer of the year in 2017. In 2020, Michael received the Iowa State University Division of Student Affairs award for leadership and steadfast support of students and the student affairs division.


Michael has an associate's degree and a certificate in psychology from North Central Technical College in Wausau, Wisconsin. He has a bachelor's degree from Mount Scenario College in Lady Smith, Wisconsin, and a master's degree from the University of Louisville in Louisville, Kentucky. Michael has his Ph.D. from Northcentral University in Prescott Valley, Arizona. His Ph.D. research focused in on leadership styles and emotional intelligence in law enforcement. Michael is also a graduate of the Southern Police Institutes' 113th Administrative Officers Course
$i++ ?>

John Venuti
Associate Vice President of Campus Safety/Chief of Police
Virginia Commonwealth University
John Venuti is currently serving as AssociateVice President of Campus Safety/Chief of Police for Virginia CommonwealthUniversity and VCU Health. Chief Venuti oversees Public Safety, EmergencyManagement. The VCU Police Department has 95 sworn police officers and over 200security officers making it the largestuniversity police department in the state of Virginia and one of the largestnationally as well.
John Venuti has a degree in Culinary Arts, fromthe Culinary Institute of America and a Bachelor's Degree in Management andLeadership from Bluefield College. John Venuti is a graduate of the FBINational Academy. The VCU Police Department has also been the recipient ofnumerous State and National awards for accomplishments in public safety.
Venuti served 26 years with the Richmond PoliceDepartment. Formerly, a Major in the Richmond Police Department, he hassupervised the investigation and prosecution of over 450 homicides in the Cityof Richmond.
$i++ ?>
The Ever-Changing Role of Police and Public Safety
Select the "View On-Demand Recording" button to begin.
Select the "View On-Demand Recording" button to begin.
IACLEA's Summit Series on Shaping the Future of Policing and Public Safety concludes on February 18, 2021, with a discussion on The Ever-Changing Role of Police and Public Safety. Our panel of experts will discuss where policing goes from here. Specifically, they will highlight the culture of police/public safety agencies, hiring, retaining, and promoting more women and people of color, and promising programs and initiatives in policing. Other topics will be added to the conversation based on current events prior to this summit. Confirmed panelists for this event (additional panelists may be added): Chief Leonard Hamm, Coppin State University Chief John Venuti, Virginia Commonwealth University Chief Michael Newton, Iowa State University Commander Eric Holmes, Pittsburgh Police Department Dr. Janice Iwama, American University Department of Justice, Law, and Criminology Moderator, Jason Friedberg, Genetec