Officer Safety and Wellness
IACLEA's Summit Series on December 17, 2020, examines Officer Safety and Wellness. Our panel of experts will focus on how the job impacts the wellness of officers—on and off duty. The common practice is to address mental health issues after major traumatic events (e.g., officer-involved shooting, child sex abuse cases, etc.). But many more "minor" incidents can also cause trauma for officers, as can the build-up of daily witnessing these events. Panelists will discuss the impact of these micro-traumas, as well as strategies for getting officers' assistance. Panelists will also address keeping officers safe and mentally fit, particularly given current events.
Confirmed panelists for this event (additional panelists may be added):

Lieutenant Brett Parson, Metropolitan Police Department (ret.)
Chief David Perry, University of North Carolina Chapel Hill
Chief Kristen Roman, University of Wisconsin – Madison
Chief Angela Webb, Southwest Tennessee Community College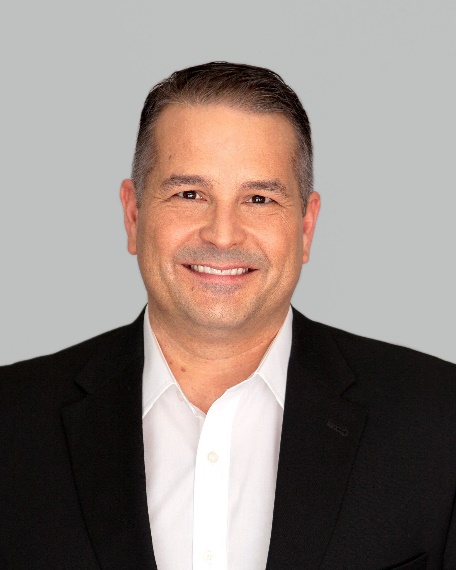 Jason Friedberg
Commercial Head for Education
Genetec
Jason Friedberg is the Commercial Head for Education at Genetec.
With over 20 years of law enforcement and security experience, Jason Friedberg is an established expert in the realm of public safety and security. He previously served as a police chief, sheriff's deputy, emergency manager, and search & rescue team officer.
After retiring from law enforcement, Jason spent the past eight years working in the technology field and joined Genetec in 2017.
$i++ ?>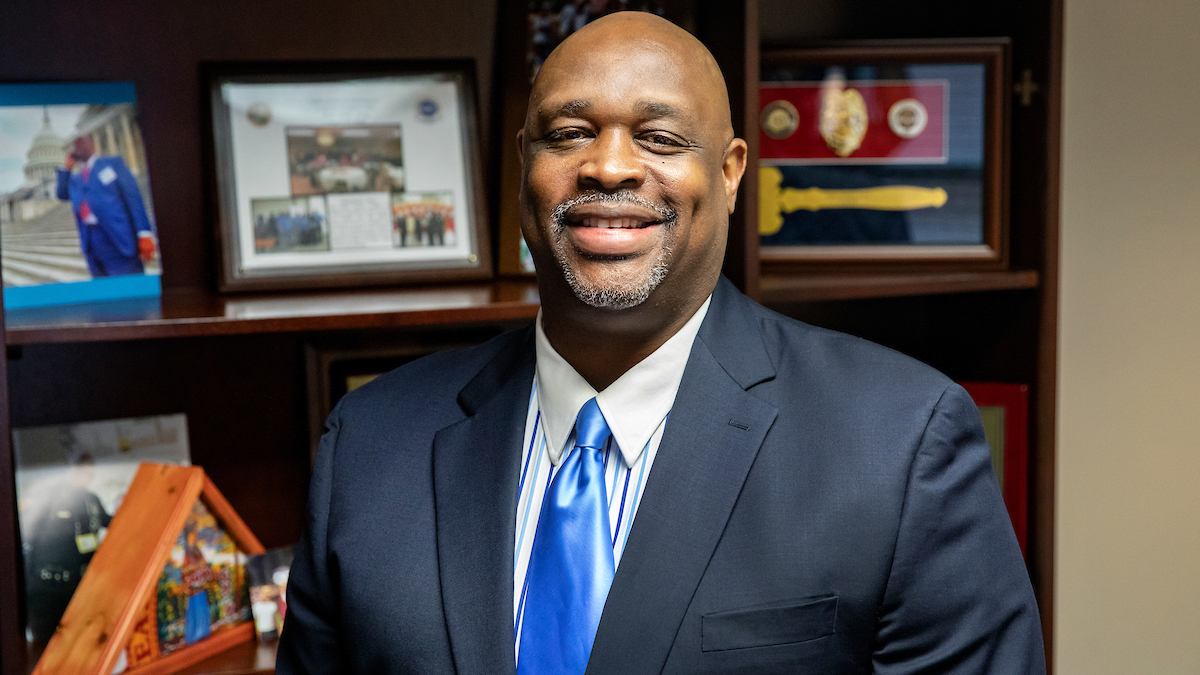 David Perry
Chief of Police at University of North Carolina Chapel Hill
David L. Perry is the Assistant Vice-Chancellor and Chief of UNC Police and started Sept. 3, 2019. Chief Perry oversees all Police and Security-related functions at the University of North Carolina at Chapel Hill. Perry previously served as Assistant Vice President for Public Safety and Chief of Police for Florida State University for 14 years. He has worked in law enforcement and campus safety for 25 years. Chief Perry shares his extensive knowledge of the campus law enforcement profession while teaching as an adjutant professor and lead instructor for the Bureau of Justice Assistance Valor Program. He has provided instruction related to criminal justice to hundreds of students in a traditional instruction setting and online, as well as presenting in-service training courses to campus, city, and county law enforcement agencies.
In addition to serving as the Past President for the North Florida Chapter of the National Organization of Black Law Enforcement Executives, David is a past president for the Florida Police Chiefs Association and past president for the International Association of Campus Law Enforcement Administrators where he represented colleges and universities nationally and internationally.
David is a graduate of Albany State University with a Bachelor of Arts Degree in Criminal Justice (1993). He holds a Master's in Public Administration from Albany State University (2002). He has also completed the basic police recruit training academies in Georgia, South Carolina, Florida, and North Carolina.
$i++ ?>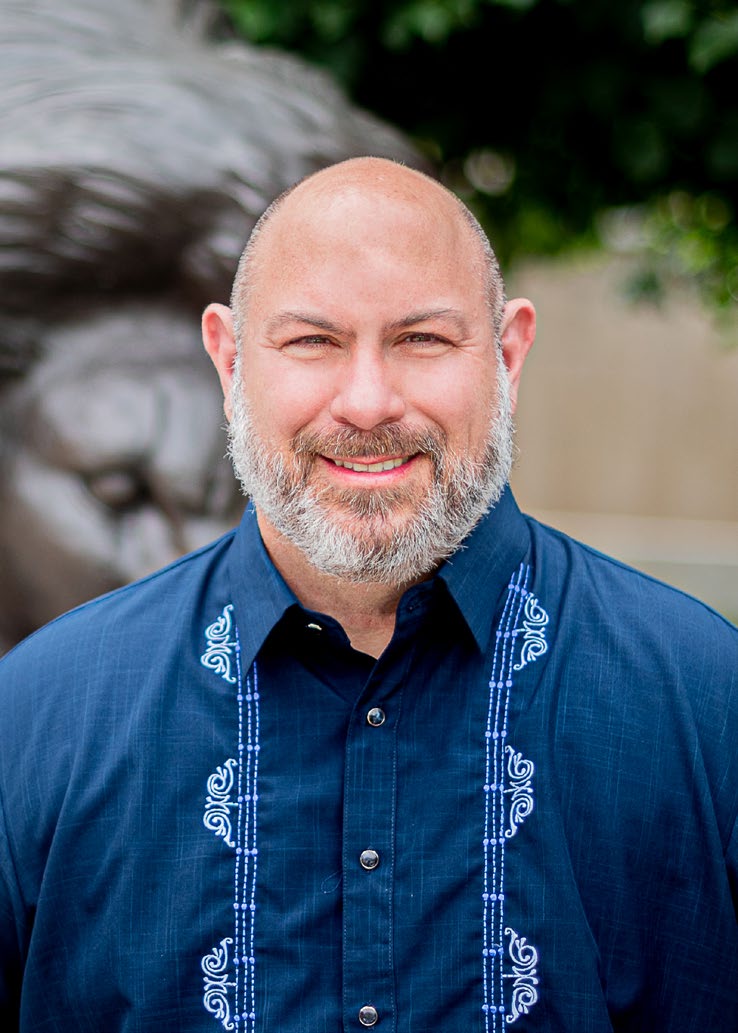 Brett Parson
Consultant/Trainer/Speaker
With more than 25 years' experience in local, state, and federal law enforcement, Brett Parson is an internationally recognized leader who has championed award-winning innovations in multiple areas, from programs to improve police service to underserved communities and protect victims of domestic violence, to ensuring essential services to the families of officers injured and killed in the line of duty.
During his time with the Metropolitan Police Department (MPD), in Washington DC, Brett helped create groundbreaking programs that are recognized as models for other departments across the country and around the world. Most notably, Brett led the Gay and Lesbian Liaison Unit (GLLU), which received the Harvard University's Kennedy School of Government Innovations in Government Award, along with a $100,000.00 grant to help replicate the program. He then worked with department leadership to expand that approach to form the Special Liaison Branch (SLB), whose mission is to improve police service to a wide range of underserved communities: African, Asian, deaf and hard of hearing, faith-based, Latino, and LGBTQ+.

Brett also helped develop and supervised a model program for helping the survivors of officers injured or killed in the line of duty that goes above and beyond prior such efforts. MPD's Family Support Team (FST) responds any time an active-duty or retired sworn or civilian member of the department becomes critically injured or ill, or dies (both line-of-duty and non-duty related). After making a professional, respectful, and compassionate notification to the next-of-kin and other survivors (including co-workers), the FST is responsible for caring for the needs of the surviving family members for the rest of their lives. It is MPD's way of fulfilling the promise, "We will never forget."

Parson's leadership roles have taken him across almost all aspects of MPD, working in vice, narcotics, gun recovery, alcohol-related crimes, bias-related (hate) crimes, domestic violence, violent crimes (sexual abuse and homicides), and supervising the city's elite Narcotics Strike Force. Battling domestic/intimate partner violence, however, has become a specialty. Brett has responded to and investigated all types of domestic violence, serving as an instructor for officers, investigators, and supervisors, as well as other criminal justice professionals. More specifically, Brett developed protocols and curricula to teach law enforcement how to better respond to same-gender intimate partner violence, which is often mishandled. He also specializes in determining "primary aggressor" and "instigator" roles during intimate-partner violence investigations, avoiding unnecessary and harmful arrests of victims and survivors.
As a result of this work, Brett is called upon to teach and consult for police departments, governments and NGOs across the nation and around the globe. Within the federal government, Brett has been called on by the departments of State, Justice, Defense, Interior, Labor, Veterans Affairs, Transportation, Homeland Security, and Agriculture, as well as every branch of the United States Armed Services.

Within law enforcement, Brett has assisted the FBI, DEA, ATF, U.S. Secret Service, Postal Inspector, Capitol Police, Park Police, Marshals Service, Federal Protective Service, Customs and Border Patrol, and Immigration and Naturalization Service – just to name a few. He also teaches and consults for law enforcement organizations like the International Association of Chiefs of Police, International Association of Campus Law Enforcement, Police Executive Research Forum, and Federal Law Enforcement Training Center (FLETC).
Outside of the United States, Brett has taught or consulted for: U.S. Department of State, U.S. Department of Justice, the United Nations, the Organization for Security and Cooperation in Europe, and INTERPOL. His work has taken him around the globe to teach, consult, and speak to agencies and leaders in Australia, Canada, Czech Republic/Slovakia (Czechoslovakia), England, France, Germany, India, Ireland, Israel, Mauritius, Mexico, Morocco, Netherlands, Northern Ireland, Norway, Philippines, Scotland, Switzerland, Vietnam, and Wales.
Brett regularly lectures at leading educational institutions, including Harvard Law School, Georgetown Law School, Washington School of Law, Catholic University of America's Columbus School of Law, the University of Maryland, the Washington International School, Sidwell Friends, and Saint Alban's. He has been a featured speaker and lecturer at countless primary and secondary schools.

Finally, Brett provides service to a wide range of other organizations with diverse interests and missions. His clients include the U.S. Holocaust Museum and Memorial, Anti-Defamation League, National Law Enforcement Officers' Memorial and Museum, Concerns of Police Survivors, Southern Poverty Law Center, National Anti-Violence Coalition, Human Rights Campaign, Amnesty International and more.

Throughout his career, Brett has been recognized by MPD, the DC community, and other agencies many times for his work and victim advocacy, including Officer of the Year (MPD), Supervisor of the Year (MPD), Victim Advocate of the Year (U.S. Attorney's Office - Washington, D.C.), Distinguished and Meritorious Service Awards (multiple agencies and organizations), as well as community and public service awards from the Human Rights
Campaign, Brother Help Thyself, Capital Pride Alliance, Transgender Health Empowerment, DC Domestic Violence Coalition, and Children's National Medical Center.
Brett received his B.A. in Criminal Justice and Spanish from the University of Maryland at College Park, where he also pursued his M.A. in Criminal Justice and Counseling.
$i++ ?>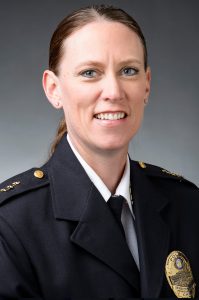 Kristen Roman
Chief of Police, University of Wisconsin-Madison
Prior to her appointment as chief in 2017, Chief Roman served for 26 years with the City of Madison Police Department. During her tenure there, she held a variety of positions including Police Officer, Recruiting Officer, Community Relations Sergeant, Professional Standards & Internal Affairs Lieutenant, Detective Lieutenant, Patrol Operations Lieutenant, Special Events Team Commander, Crisis Negotiation Team Commander, and Community Outreach Captain. In addition, she coordinated department Critical Incident Stress Management efforts and developed and supervised the department's Peer Support Program.
$i++ ?>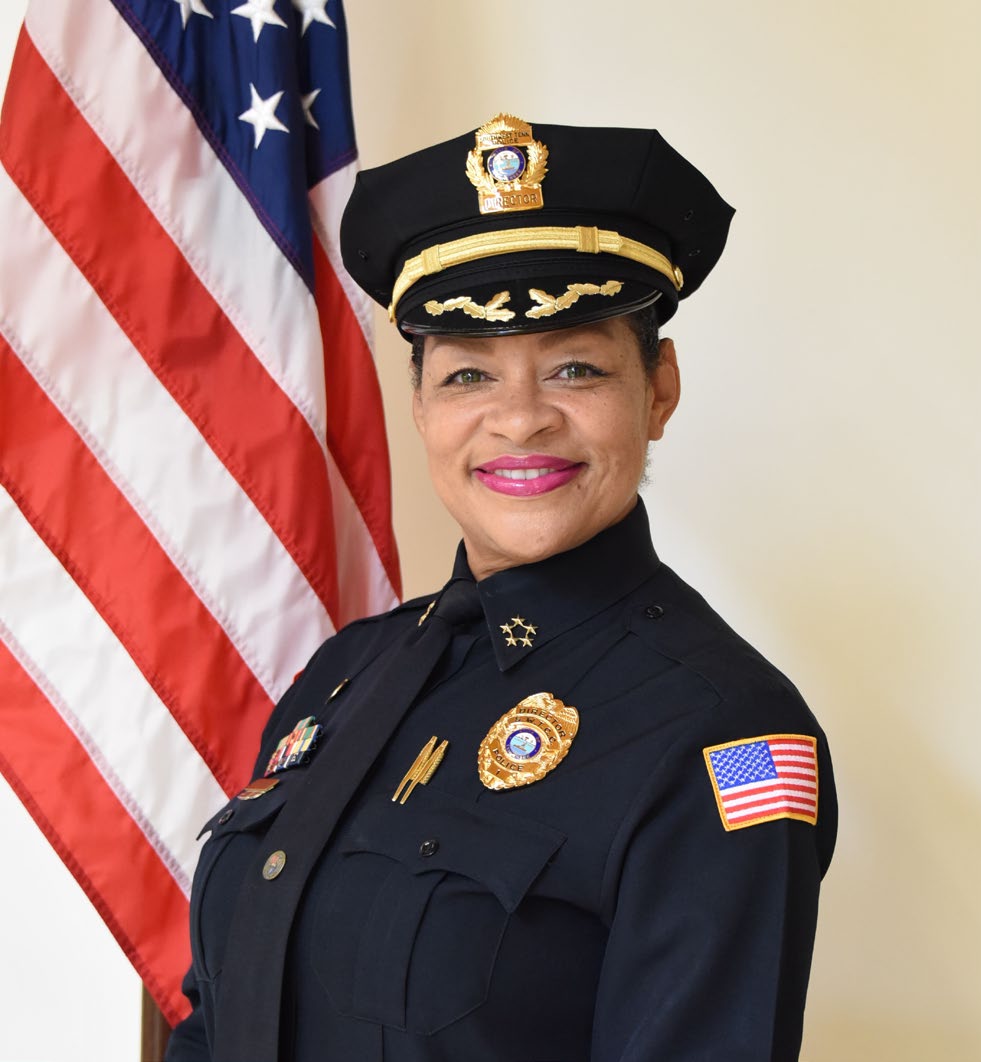 L. Angela Webb
Director of Police Services at Southwest TN Community College
L. Angela Webb (L. A.) was born in Memphis, Tennessee, but grew up in Los Angeles, California. L. Angela Webb is a 1985 graduate of Morningside High School in Inglewood, CA. Immediately after graduation, she moved to Memphis. L. Angela Webb's professional career began in 1986 when the Memphis Police Departments employed her as a Police Service Technician. After completing her training, she became a sworn police officer in 1989.
While employed with the Memphis Police Department, she earned her Bachelor of Arts degree in Applied Psychology from Christian Brothers University, graduating with the honor of Magna Cum Laude (2001). She continued her education at the University of Arkansas, Fayetteville. She graduated with honors and received her Masters of Science degree in Operations Management with a certification in Human Resource Administration (2004). During her tenure with the Memphis Police Department, L. Angela Webb received numerous awards and recognitions, including the Individual Administrative Award of Excellence from the mayor of the City of Memphis for her work on streamlineing the police employment process.

L. Angela Webb worked diligently to increase her knowledge and experience with the Memphis Police Department, so she worked in uniform patrol, where she was a specially trained as a Crisis Intervention Officer and Field Training Officer. Throughout her career, she also worked in Community Oriented Police department, the Organized Crime Unit, the Special Traffic Investigation Bureau, the Felony Response Unit, the Robbery Bureau, the Homicide Bureau, and at the Memphis Police Training Academy as the Employment Coordinator and Training Instructor. L. Angela Webb retired from the Memphis Police Department in 2015, after providing almost twenty-nine years of service to the citizens of Memphis. She retired at the rank of Major in her last assignment as the evening shift commander of the North Main Station.

L. Angela Webb is currently employed at Southwest TN Community College, where she serves as the first female Director of Police Services/Public Safety. She is responsible for campus safety and security for the two main campuses and the three satellite centers. She manages a small police force of forty-three sworn law enforcement officers, three dispatchers, and five campus safety technicians. L. Angela Webb received the Vice President's Award for Excellence in 2018 and 2019. In 2019, L. Angela Webb led her department and college to earn the national award for Safety Planning and Leadership from the American Association of Community Colleges.

L. Angela Webb is very engaged in her community and has spent countless hours volunteering her time by serving as a mentor in varying capacities. She volunteered her time to the Young Ladies of Chastity, where she mentored teenage girls between the ages of twelve and seventeen. She mentored to our heroes in the We Are Not Alone Police Women's Cancer Support Group. She currently serves as a Southwest Mentors Advancing Retention, Teamwork, and Success Mentor (SMARTS), which provides a supportive relationship between students and staff at Southwest TN Community College. She served as a member of the Juvenile Court's Foster Care Review Board and as a committee member of the Juvenile Detention Assessment Initiative.
L. Angela Webb is a 2013 graduate of the City of Memphis' Emerging Leaders Program and is a 2017 graduate of the Leadership Memphis Fast Track program. In her spare time, if ever she has any, she enjoys traveling and high energy, adrenaline-filled activities.

L. Angela Webb is also a very dynamic member of the Memphis Alumnae Chapter of Delta Sigma Theta Sorority, Inc. The chapter has 600 active members. She is held in high esteem, considered an exemplary, motivational leader, was awarded the 2017 Delta of The Year award and the 2017 Regional Alumnae Member of the Year award, for her hard work and dedication. During the 2018-2020 biennium, L. Angela Webb served as the chapter's Second Vice President in charge of membership services and retention. In June of 2020, L. Angela Webb was elected to serve as the chapter's First Vice President managing the chapter's Program, Planning, and Development.

In 2018, L. Angela Webb established Webb Solutions Training and Consulting business. A highly dedicated and motivated training company with experience in training small and large groups across multiple diverse industries. She provides customized, cost-efficient, quality training designed to accelerate individual and organizational productivity. Through innovative designing, developing, and delivering successful training programs, she will inspire, inform, and empower the members of your organization to reach their full potential. Webb Solutions has the efficacy to promote your group through our proven track record of success. We are adept at organizing and facilitating management, leadership, team building, and law enforcement programs, training sessions, and activities.

L. Angela Webb (L. A.) lives by the tenets that sharing knowledge is powerful and therefore, she encourages, facilitates, and extends learning as an experience.

$i++ ?>
Components visible upon registration.