Inclusive Campus Policing - Eliminating barriers to collaboration
Register

Non-member - Free!
Member - Free!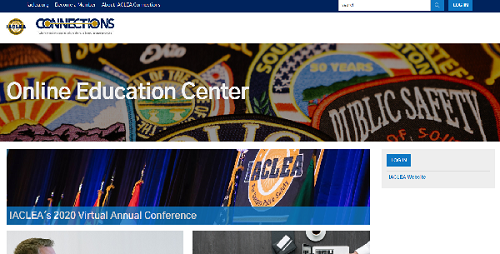 During the first webinar, Elissa Buxbaum and Angelic Young will facilitate a discussion on the foundations of trust and legitimacy and the way in which both concepts relate to law enforcement and the communities they serve. Integrated into this discussion is a brief presentation on the history of law enforcement's engagement with marginalized groups and the impact of that history on contemporary relationships. The facilitators will close the conversation by introducing the four key elements of the Inclusive Policing framework (described briefly below).
During the second webinar, facilitators will take participants through the IP framework in depth, leading participants through a series of exercises designed to draw out what each element of IP means, in practical terms, for participants and how such an approach might be operationalized at their agency. The program will close with a conversation (and exercise, if time) about leadership, resilience, and strategies for bridging communication gaps with communities.

Elissa Buxbaum
Director, National College & University Programs
Elissa Buxbaum joined ADL as Director of National College and University Programs in August 2016 after 12 years of experience in higher education. Elissa served as the Associate Director for the Greenfield Intercultural Center at the University of Pennsylvania, advising student groups, managing diversity training, and teaching courses on cross-cultural understanding. She then went on to a position with the Vice President for Diversity at Colorado State University, managing efforts on campus climate policy, faculty/staff engagement and responding to bias incidents.
Elissa Buxbaum received a Bachelor of Arts from Emory University in Psychology and Linguistics and two master's degrees; one in Intercultural Communication from the University of Pennsylvania and the second in Education and Human Resource Studies from Colorado State University.
$i++ ?>

Angelic Young
Director of Training, Law Enforcement at Anti-Defamation League
Ms. Young has worked with law enforcement for nearly 20 years and is ADL's Director of Training for Law Enforcement programs since 2017. She began her career at the US Department of State's Bureau of International Narcotics and Law Enforcement Affairs. She spent nearly a decade at State/INL leading and advising police training and reform missions in Afghanistan, Serbia, Montenegro, Haiti and Iraq. She also spent a year leading the strategic planning and budget development process for all security assistance programs in the State Department's Office of the Director of Foreign Assistance. After leaving federal service, Angelic spent a little over six years at a private foundation with an international security focus helping national governments in Jordan, Finland, Moldova, Liberia and several others to develop more inclusive security governance strategies. Angelic taught as an adjunct professor George Mason University's Schar School of Policy and Government for 13+ years on the topic of international police reform.
Angelic Young received her JD from Chicago-Kent College of Law; a BA in Politics from Willamette University and is a Truman National Security Fellow.
$i++ ?>
As we present the on the new Online Education Center, we share these tips for smooth participation.
Browsers: Please use Firefox, Chrome, Edge, or Safari. Please don't use Internet Explorer 11.
Login: Please make sure you are logged in with your username and password, and it says "You are registered" in the top right on the page. Please make sure you are on the "Contents" tab. If you are not seeing the "Enter Webinar" button please double check your start times. If you are within 5 minutes of the start time, please refresh your web browser.
Your browser must support HTML5 and it is recommended that you use the latest versions of Chrome, Mozilla Firefox, Edge or Safari. Test your browser settings before accessing course materials in order to confirm compatibility.
Can't Re-enter Webinar: If you leave and are having trouble returning, log out of the Online Education Center completely (close any browser from which you tried to access the site). Clear your browser history, specifically the cookies and cache. Once that is done, log back into the Online Education Center and try again. [Instructions to clear browser history (cookies and cache). https://www.whatismybrowser.com/guides/how-to-clear-cookies-browsing-history-and-cache/auto ]
If you are still experiencing issues with logging in or access, please contact info@iaclea.org or call 855-4-IACLEA (855-442-2532).
Components visible upon registration.